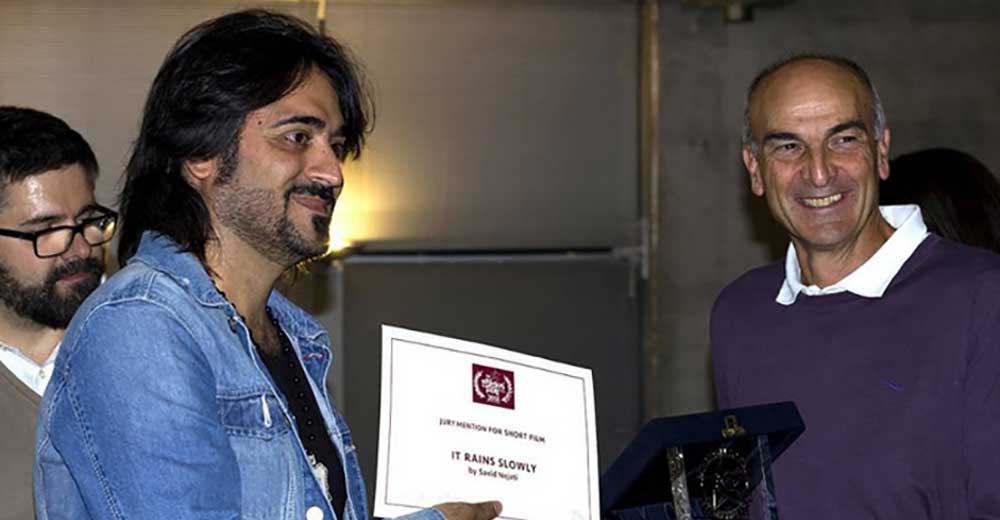 Short Film News (SFN)- Iranian short films Return by Shahriar Pourseyedian and It Rains Slowly by Saeid Nejati have won awards at the 21st Religion Today Film Festival in Italy.
The festivals jury mention for short film in the international section and the special mention in memory of Davide Zordan went to Iranian short film It Rains Slowly by Saeid Nejati.

It Rains Slowly is set in Turkey just before the coup détat 1980, narrating the story of a teacher who teaches his students about freedom and how to resist injustice.

Return by Shahriar Pourseyedian won the special mention in the New Outlooks section of the Italian festival.
The film is about a man named Rahim who returns to his homeland after 23 years in prison to meet with his brother.

The 21st edition of the festival was held on 5-10 October 2018 in Trento, Italy.