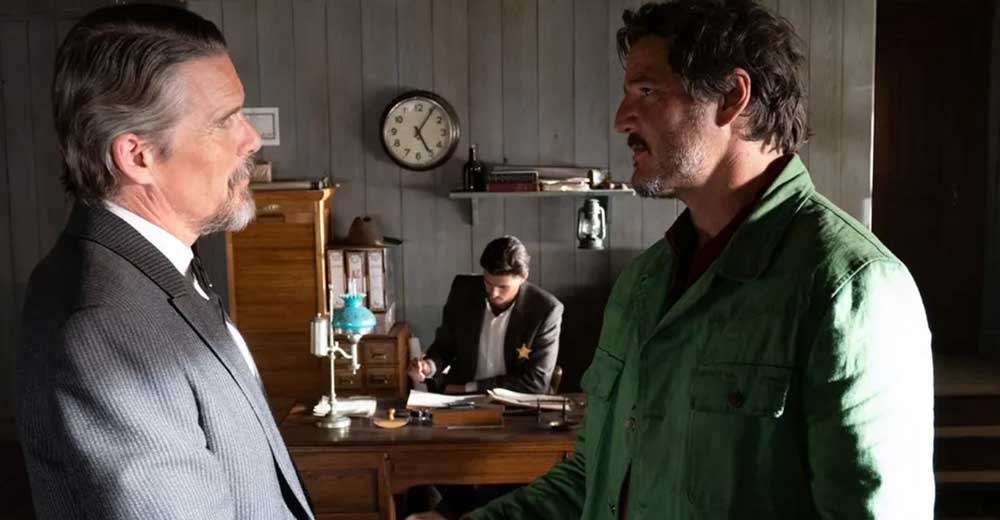 Short Film News (SFN)- Pedro Almodóvar's "Strange Way of Life" will world premiere at the Cannes Film Festival in the Official Selection.
The festival confirmed the news and said Almodovar will attend the premiere with his two lead actors, Ethan Hawke and Pedro Pascal, in attendance. The short marks Almodovar's second English-language experience, after "The Human Voice" in 2020.
The screening will be followed by a conversation with Pedro Almodóvar and the filmmaking team. "Strange Way of Life" was produced by Agustín Almodóvar at El Deseo.

Almodovar revealed in a statement that the film's title "alludes to the famous fado by Amalia Rodrigues, whose lyrics suggest that there is no stranger existence than the one that is lived by turning your back on your own desires."
Scored by Alberto Iglesias, the western drama revolves around the bond between two men who met when they were young while working together as hired gunmen and reconnect 25 years later in Bitter Creek.
Hawke and Pascal star alongside Pedro Casablanc, Manu Ríos, George Steane, José Condessa, Jason Fernández, Sara Sálamo, Ohiana Cueto and Daniela Medina. The short film is executive produced by Esther García, and Bárbara Peiró, Diego Pajuelo and Saint Laurent by Anthony Vaccarello serve as associate producers.
The short film was previously rumored to be opening the festival but Cannes' chief Thierry Fremaux told Variety it was just a rumor.
As previously announced Maïwenn's historical drama, "Jeanne du Barry," starring Johnny Depp as Louis XV, will world premiere on opening night of the 76th edition of the festival.
Along with "Strange Way of Life," the festival has confirmed a pair of anticipated U.S. movies, Martin Scorsese's "Killers of the Flower Moon" and Disney's "Indiana Jones and the Dial of Destiny."
Ruben Ostlund, the two-time Palme d'Or director of "The Square" and "Triangle of Sadness," will preside over the jury. The Cannes Film Festival will unveil its Official Selection on April 13.
Photo: Jake (Ethan Hawke) and Silva (Pedro Pascal) in Strange Way of Life © 2023 Iglesias Más / El Deseo