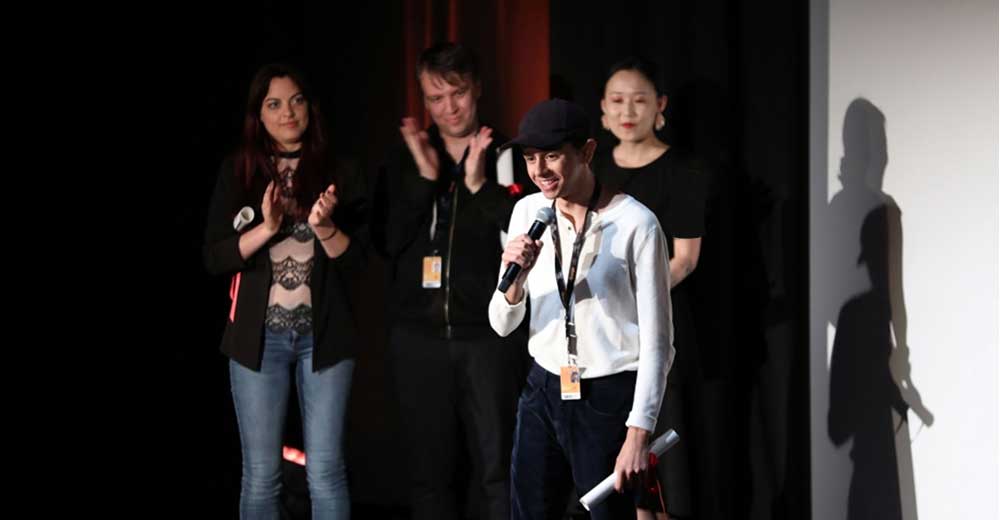 Short Film News (SFN)- The winners of the 21st Cinéfondation Selection at the Cannes Film Festival have been announced.

The Cinéfondation Selection consisted of 17 student films, chosen out of 2 426 entries coming from 512 film schools around the world.

The prize was awarded by a jury headed by French director Bertrand Bonello ("Saint Laurent"). The jury also included Lebanese helmer Khalil Joreige ("The Lebanese Rocket Society"), Germany's Valeska Grisebach ("Western"), Lithuanian filmmaker Alanté Kavaïté ("The Summer of Sangaile"), and Greek-born French actress Ariane Labed ("The Lobster").
First Prize
EL VERANO DEL LEÓN ELÉCTRICO (The Summer of the Electric Lion) directed by Diego CÉSPEDES
Universidad de Chile - ICEI, Chile

Joint Second Prize
KALENDAR (Calendar) directed by Igor POPLAUHIN
Moscow School of New Cinema, Russia
DONG WU XIONG MENG (The Storms in Our Blood) directed by SHEN Di
Shanghai Theater Academy, China
Third Prize
INANIMATE directed by Lucia BULGHERONI
NFTS, United Kingdom
The Cinéfondation allocates a €15,000 grant for the First Prize, €11,250 for the Second and €7,500 for the Third.
The winner of the First Prize is also guaranteed the presentation of his/her first feature film at the Festival de Cannes.
Photo © Déborah Néris /FDC