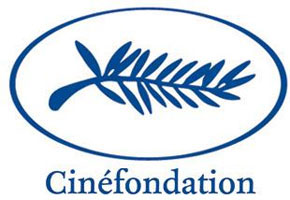 Short Film News (SFN)- The Cinéfondation and Short Films Jury headed by Naomi Kawase and including Marie-Josée Croze, Jean-Marie Larrieu, Radu Muntean and Santiago Loza, has awarded the 2016 Cinéfondation Prizes during a ceremony held in the Buñuel Theatre, followed by the screening of the winning films.
The Cinéfondation Selection consisted of 18 student films, chosen out of 2 350 entries coming from 548 film schools around the world.
First Prize:
ANNA directed by Or Sinai
The Sam Spiegel Film & TV School
Second Prize:
IN THE HILLS directed by Hamid Ahmadi
The London Film School, United Kingdom
Joint Third Prize:
A NYALINTÁS NESZE directed by Nadja Andrasev
Moholy-Nagy University of Art and Design, Hungary
Joint Third Prize:
LA CULPA, PROBABLEMENTE directed by Michael Labarca
Universidad de Los Andes, Venezuela
Awards
- The Festival de Cannes allocates a €15,000 grant for the First Prize, €11,250 for the Second and €7,500 for the Third.
The winner of the First Prize is also guaranteed the presentation of their first feature film at the Festival de Cannes.
- The Cinéfondation will grant the three winners prizes of an equal value – €15,000 for the First, €11,250 for the Second and €7,500 for the Third – provided that a feature film project is presented within two years of the film award.