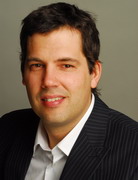 Marjan Riahi - SFN: The 15th edition of Hot Docs Festival kicks off today, 17 April, in Toronto and will screen about 180 documentaries from different countries in its various sections during 11 days.
The Hot Docs organizers have succeeded to make it the most important documentary event in North America in a short time. Although in the past 14 editions of this festival no Iranian films had participated, the presence of two members of organizing group of the festival in Cinema Verite Festival in Tehran is the main reason Iranian films are participating in this edition and also they specified a special program for Iran Documentary Cinema.
Sean Farnel, Hot Docs Director of Programming, who has traveled to Iran, will explain in the following interview about the reasons to select Iran, festival programs, the future perspective of independent documentary cinema, etc.

You are going to hold the 15th edition of Hot Docs Festival this year. Considering the position of this festival as the most prestigious documentary festival in North America, how much the organizers have reached to their primary goals? What goals are you following up in the future?
Of course, we won't know if we've completely achieved our goals until after the Festival. However, we already know that we have a very strong program of the year's finest documentaries from around the world. So that's one goal we've achieved. We also know, based on advance ticket sales and registration, which both our public audience and industry delegates will increase again this year. We want to continue to strive for excellence and grow the Festival. We also have a desire to be innovative and create new opportunities for filmmakers, as well as new ways of experiencing documentaries for both the public and industry attending Hot Docs.
What have been your main challenges for holding this festival during all these years?
Every year the number of submissions increases dramatically, which makes it more and more difficult to screen films as thoroughly and thoughtfully as we like to do. This also makes the decision making process more difficult, as the number of good quality films has also increased.
What is the standard for film selecting in the festival? Do you have any manifest for the selection?
We have approximately 12 programrs who screen all the work submitted to Hot Docs. During weekly meetings we create a short list of the films we're most interested in, which eventually becomes the Festival program. We're looking for films that have a high standard in both form and content, though sometimes it is one or another which drives a film's selection. Our overall goal is always "to show everything that documentary can do," so we don't necessarily have any one curatorial mandate, but rather strive for eclecticism and diversity in the program.
In addition to the international aspects of Hot Docs it is an annual event for Canadian documentary filmmakers as well. How do you measure the effect of this festival on Canada documentary cinema?
Yes, supporting Canadian documentary filmmakers and the industry here is certainly part of our mandate. It's difficult to measure the effect the Festival has on the Industry, but seeing Canadian documentaries at other international festivals is certainly a good indicator of success. Also, the Canadian selections at Hot Docs are very popular with the Festival's audience, so this interest is also part of our success in promoting Canadian documentary.
Each year you have at least two retrospective programs of definite countries and this year you have selected Iran & Mexico. How do you select the countries for this program?
Both countries were selected following scouting trips to festivals in each country. In October we visited the inaugural Cinema Verite Festival in Tehran and were impressed by the number of committed documentary filmmakers we met. Also, we haven't had contacts in Iran, nor did we get many submissions, so we felt that a special program would help to start better relations with film organizations in Iran. Beyond this year's program, we hope to continue to present new documentaries from Iran at Hot Docs.
Please explain more about selecting Iran & Mexico this year. What points in documentary cinema of these two countries attracted your attention?
One of our goals is to present local stories by local filmmakers, and doing special programs is one way to do this. So, for instance, while we may have been able to show films about Iran, it's important to also have films that are made by filmmakers who live in Iran. It's a different filmmaking aesthetic and point of view, and we want to represent this at Hot Docs.
To select Iranian films for Spotlight on Iran program, you surely watched many Iranian documentary films. What points in them attracted your attention?
First, it was great to see people and stories that are more complex than the one-dimensional portraits we get in Western media. Iranian cinema is known internationally for its rich, direct humanism, and that is certainly a feature of many of the films we selected and considered. There's also a clear interest in film form, even more so than in many of the films we consider from North American filmmakers.
What Themes are more eminent in the selected films to be shown in different sections of the festival?
Actually, there are more common themes than differences with the films in the Iran Spotlight and the rest of the Festival. For instance, women's issues, youth problems, war, celebrity are subjects and themes that appear in the Spotlight and also throughout the Festival program.
Considering the fame Hot Docs has gained in North America, do you intend to compete with European Documentary Festivals - that are more famous? How?
We don't we think of our success as competing or conflicting with other events, but rather complimenting and creating an alternative to other festivals. It's a good thing that we have many documentary festivals, as it's increasingly difficult to have long-form, creative documentaries screened on television or in cinemas. I have to say, that in dealing with many Iranian producers over the past few months, I have found that there are many misconceptions and inaccurate assumptions about international film festivals among producers in Iran.
According to the commercial success of documentaries during the recent years and reaching to the top of the box-office, it seems that a new period is beginning for this cinema and producing and screening documentaries are going to be flourishing. How do you evaluate the future of documentary cinema?
Actually, in the past year we've seen some decline in the theatrical interest and opportunities for documentaries. However, I think online distribution, when its finally realized in a meaningful way, is going to be very good for documentary.
What harms are threatening independent documentary cinema and filmmakers - who are not being supported by filmmaking companies and important TV networks?
Simply, there are too many films for the market to absorb; so many very good films and filmmakers never find distribution on television or elsewhere. It's a buyers market, so in a way the biggest threat to independent filmmakers is themselves.
Are the documentary festivals a suitable place for independent documentary cinema to be seen and to perpetuate its existence?
Documentary festivals around the world have created significant audiences for creative, author driven documentary. At Hot Docs our audience has doubled in the past three years. So I think documentary festivals as essential for the long-term survival of independent documentary cinema. After all, we're not just presenting the films; we're also a meeting place which facilitates financing new films, meeting colleagues to co-produce with, and other kinds of networking opportunities.
The first edition of Cinema Eye Award was held this year which it seems is organized by American and Canadian important festival programmers and independent filmmakers after the announcement of Oscar candidates in feature documentary in order to support independent documentary cinema. Does Hot Docs move on the same line?
I am on the Cinema Eye Award nominating committee. It was a very successful new initiative which we'll continue to participate in.
How useful is holding film market together with documentary festival, and do you have any plan to establish a film market together with Hot Docs?
We do have a film market, Doc Shop, which this year will feature some 1500 new titles. These can be accessed through on-demand digital interface which has been developed specially for Hot Docs. We're very excited about our new digital Doc Shop, and we think its going to become an important market for documentary in North America.
It is for the first time Iranian documentaries are going to be screened in Hot Docs. Does Hot Docs like to continue this relationship with Iran documentary cinema?
Yes, as I said above, this is just the beginning to building relationships with organizations and the independent filmmaking community in Iran.